NEW PRE-CLINICAL MSA RELEVANT RESEARCH SUCCESS
CONGRATS TO DAVID MARMION ON HIS NEW MSA RESEARCH!
"There is an important role of the immune system to the pathophysiology of other synuclein-related diseases such as Parkinson's disease. "
"These results suggest that T cell priming and infiltration into the CNS are key mechanisms of disease pathogenesis in MSA, and therapeutics targeting T cells may be disease modifying."
https://link.springer.com/article/10.1007/s00401-020-02126-w
#defeatmsa #msaresearch #msashoe
Photo Below:
Both by word and deed, Researcher David Marmion helps #KickMSA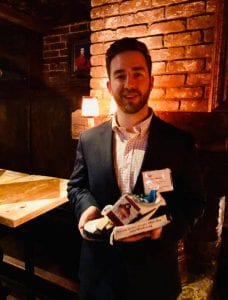 RESEARCHER'S BLOG
(COURTESY OF DEFEAT MSA – USA)
THE

EXPERTS
A SPECIAL THANKS TO OUR MSA RESEARCHERS & HEALTH PROFESSIONALS AROUND THE WORLD!
DISCLAIMER
Any of these online pages published by Defeat MSA NZ are for informational and support purposes only. The information presented in them should not be used for suggesting any diagnosis or understood as recommending any medicines, tests or treatments. Every visitor should consult with his/her doctor or other health care provider for any medical condition.
Furthermore, Defeat MSA New Zealand has used all reasonable care to protect your privacy, ensure confidentiality and maintain a safe and secure online presence. For questions about the website or information contained therein, contact: info@defeatmsa.org.nz
LOOKING FOR OTHER WAYS TO GET INVOLVED?
JOIN THE MOVEMENT TO #DEFEATMSA
FOLLOW US ON
SOCIAL MEDIA
FOLLOW US ON
SOCIAL MEDIA